FIVE Heartwarming Karwa Chauth Gifts For Wife
The clock ticked 4 pm. She was dressed in an elegant contemporary Mehroon-Red Saree. With her hair held loose, stunning red lipstick, the cherry blush and bindi on her forehead – she appeared to be the personification of 'beauty and audacity'.
Despite staying hungry since sunrise, which had to be continued till moonrise, her face glowed with happiness that enthralled her soul. It was the divine eve of Karwa Chauth. And she was getting ready for pooja. She started preparing the pooja thali – Roli, Vermilion, Bindi, Kalash with sacred water, dry fruits and sweets.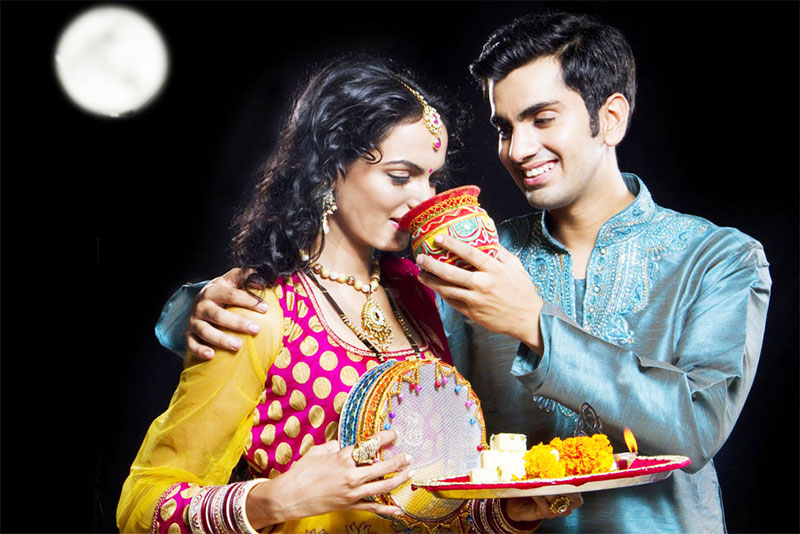 She does all this every year, for one belief and the boundless emotions attached to it - "safety and longevity of her husband." Even in today's modernized world where the essence of traditions and rituals is subdued, there she stands, a highly educated woman who still follows these traditions because the 'wife' in her believes in them.
And if not anything else, she at least deserves a little gesture of appreciation. So, for the value she holds in your life, make her feel special. Appreciate her efforts by giving her immense love and these heart-warming Karwa Chauth gifts for wife to make her feel even more loved as someone rightly said it is not about the price but the emotions attached to a gift:
1. 'Love For you' Hamper
This absolutely adorable representation of love will make her realize how much she means to you. With a box of full hand-made chocolates, a cute little teddy and an enticing neckpiece, you'll surely hit her sweet spot with this lovable karwa Chauth gift.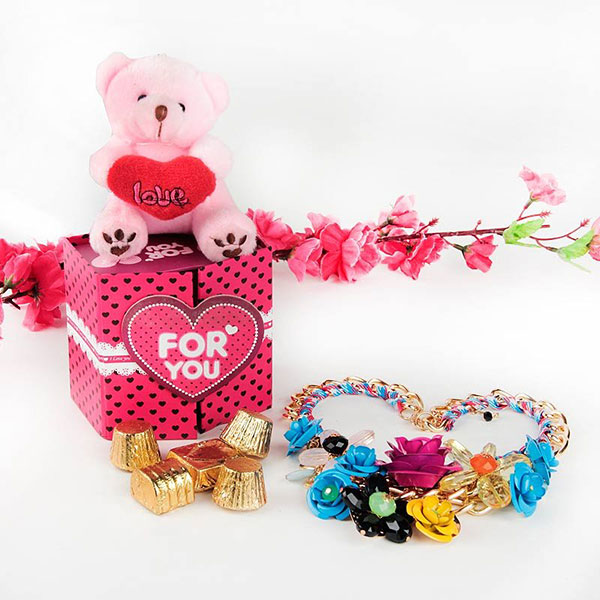 2. 'Heavenly Spa' Kit
After a stressed out and tiresome day, when she'll unwrap her karwa chauth gift, she'll be delighted with surprise. What more could she ask for? Because to relax and feel the calmness, this spa kit will give her the heavenly experiences, which she had been craving for especially after each hectic day.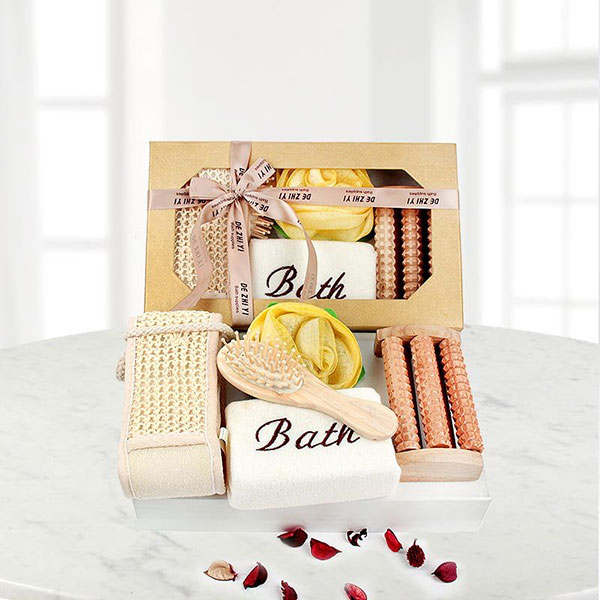 3. 'Rosy Teddy Rocher' Surprise
Just look at it! This one is going to be the cutest karwa chauth gift of all times. This heart shaped bouquet of red roses symbolizing love with a cuddly bear in the center speaking his heart out and of course, the rochers adding more sweetness, this is going to be a Delectable Surprise!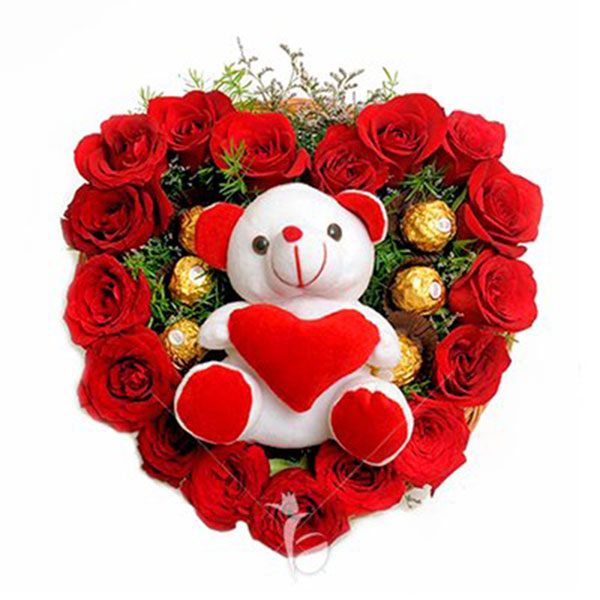 4. 'Oh-So-Red' Love
Is your wife a teekhi mirchi? Of course, yes. She fills the spice in your life. This one is the perfect Karwa Chauth gift for wife as it will not only express your deepest emotions but also add up to her love for fashion. After all, your wife is a trendsetter.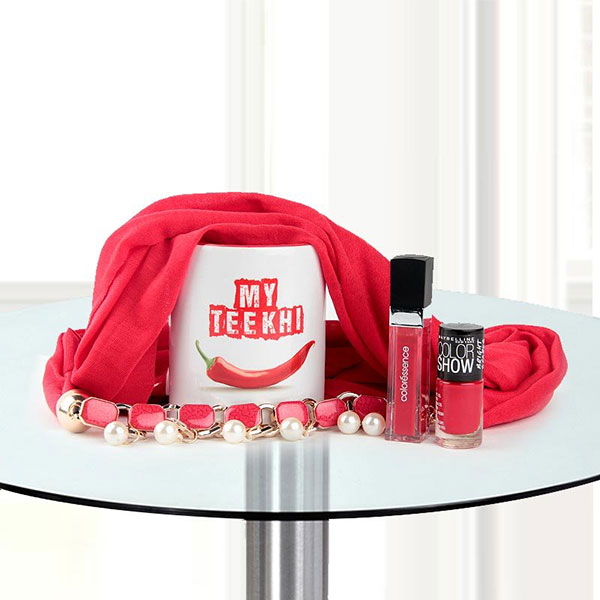 5. Romantic Cuddles
When you think of celebrating love, what comes first in the mind of every woman – Eiffel Tower! So, celebrate this Karwa Chauth by gifting your ladylove, the Romantic twist. With handmade champagne-shaped chocolates and a souvenir of Eiffel Tower along with the little cuddle, you will make her fall in love with you all over again.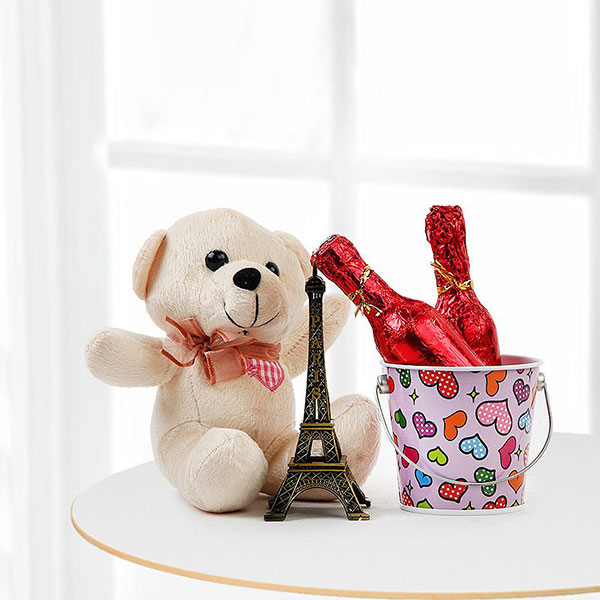 And of course, you can also combine a bouquet of gorgeous blooms to make the surprise even more special!
Happy Karwa Chauth! Happy Gifting!