Top Gifting Ideas to Make This Mother's Day Special
"Mama was my greatest teacher, a teacher of compassion, love and fearlessness. If love is sweet as a flower, then my mother is that sweet flower of love." - Stevie Wonder
Every child's first word is most probably 'Ma', 'Mumma' or 'Mumm'. This is proof enough to make you realize how intrinsic a mother is in your life. Even after the umbilical cord is cut, a mother never leaves worrying for her children that is the power of a mother's love!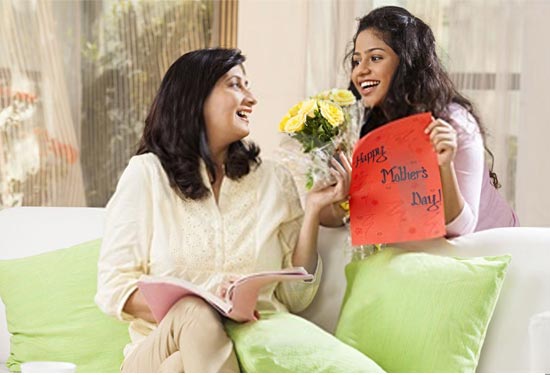 A Mother Needs Some Pampering Too!
Your mother may not expect gifts from you, all mothers want their children to save money and progress further. A selfless mother never expects her children to shower her with gifts in return for her unflinching love and support, but this is your chance to show her how much she matters to you and how much you care for her.
This day commemorates the unflinching and undying love and care a doting mother bestows on her children and vice versa. After all, who else will celebrate a mother's special day, if not her children?
A few gifts that should prominently figure in your
Mothers day gifting ideas
are:
1) Delicious Chocolates
Make your mom's sweet tooth tingle with pleasure! Select the choicest of assorted premium chocolates and neatly wrap them in a favour basket with a nicely written greeting card. That should make your mother smile with glee!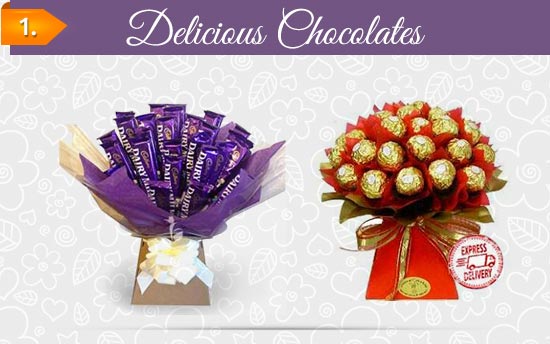 2) Exquisite Flowers
Shower your mom with lots of flower petals! Make her a red carpet made of
red flowers
to make her feel like a Queen! After all, that is what every mother deserves, a day just for herself! Apart from that, a nicely crafted flower bouquet, resplendent with her favourite
fresh flowers
is guaranteed to floor her with amazement! Remember, a woman's favourite gift is flowers!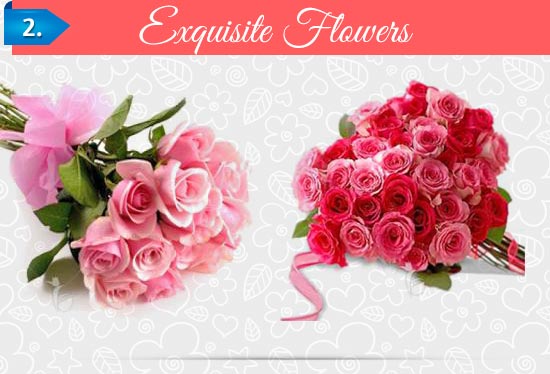 3) Cakes
Order in advance a scrumptious cake with your mom's name inscribed on it with beautifully crafted letters. A small bite of a lovely looking cake will simply make her go crazy and feel heavenly!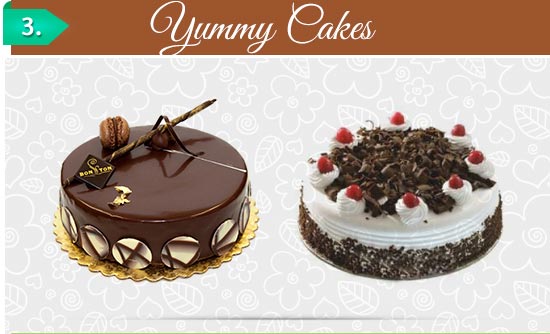 4) Assorted Gifts
Even Mommies love Teddy Bears, because deep down, she is still that little girl who loves fuzzy fluffy stuff toys. To add to the pampering, printed mugs bearing images of you and your mom, indoor plants, skincare items, 'my mommy bestest' placards, photo frames and other such decoration items which she will cherish for years to come.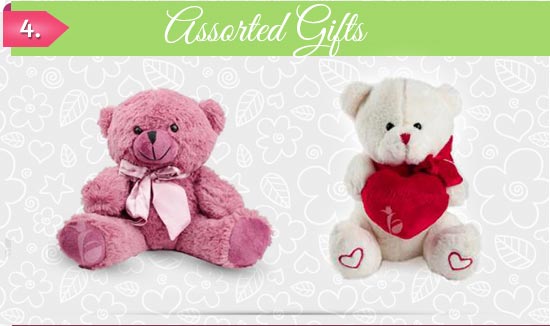 5) Divine Collection
Spirituality runs deep within every mother's heart. After all, she starts each day with a prayer and prays to God to keep her children healthy, safe and sound. Gifting statues and figurines of Gods and Goddesses who inspire her and give her inner peace, inspiration and solitude are a wonderful option to cater to her spiritual side.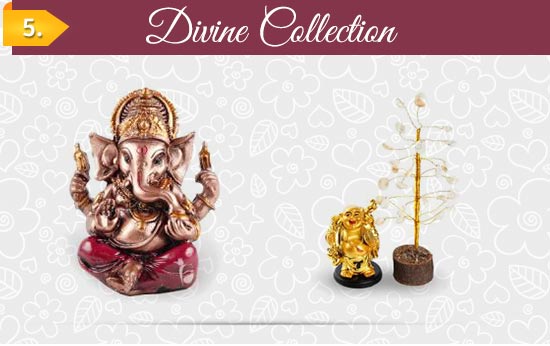 Celebrate a Mother's Day like no other! A little bit of style, some emotion and lots of gifts are enough to make your mother fall in love with you even more! May you celebrate this magical day of bonding, year after year!
Happy Mother's Day in advance!