Flowers in the Fashion Industry
Flowers are simply irresistible aren't they? Their beauty and subtle features along with the pleasant fragrance can conquer the hearts of many. Well, the same can be said for the world of fashion who are absolutely mesmerized by the beauty of these fragile souls. If you are in search for the new trendsetters in the fashion world this is definitely what you were looking for.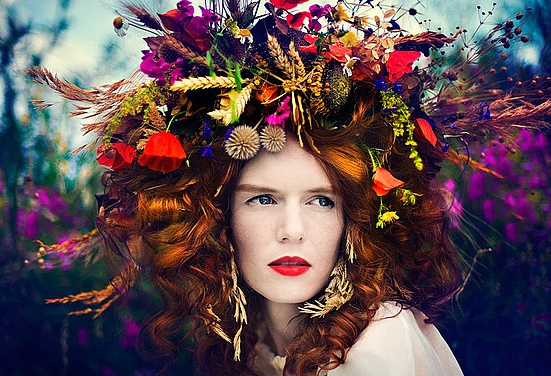 FLORAL WARDROBES
1. WEDDING DRESSES
Flowers are considered very auspicious especially when it comes to pious occasions like weddings. Apart from the venues being adorned with floral décor, flowers have found their way into the patterns of the wedding dresses.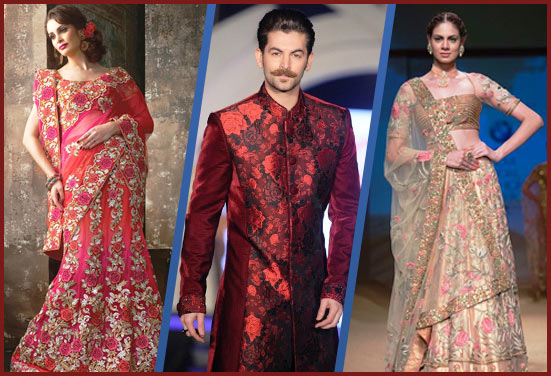 For the breathtakingly elegant Indian Lehengas and Sarees worn by women, or the Prince like Sherwanis for men, floral patterns have successfully associated with not only elegance and grace, but also gramour!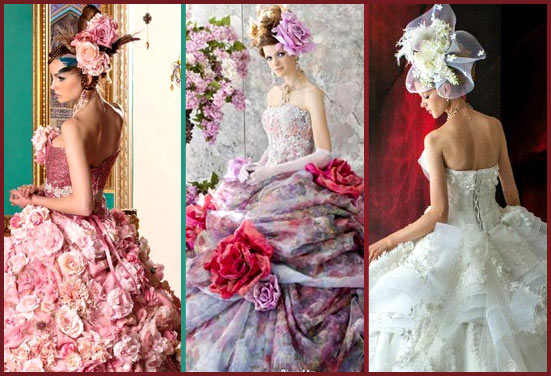 When flowers made their way into the Christian wedding dresses, they brought back the fairytales to life! With women dressed as princesses, flowers definitely add the delicacy yet the magnificence of the aura of a princess.
---
2. CASUALS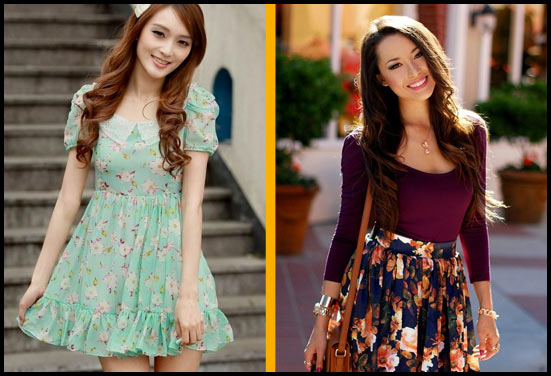 Floral patterns have since the 60's been an integral part of the casual wear. Time and again they make a comeback; sometimes in the form of small prints and sometimes in the form of big flowers that make a bold statement. With lovely flowy skirts for women, floral prints are the perfect look for the summers!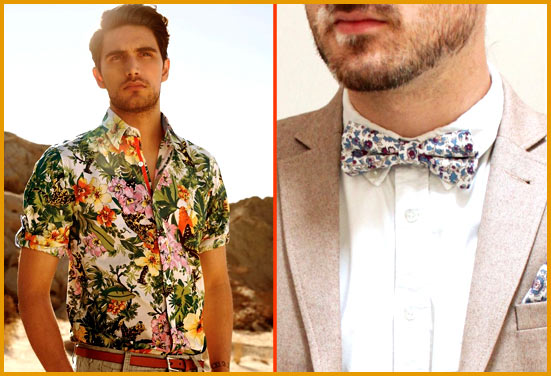 Initially gained more popularity as a beach wear, floral shirts have now become a fashion statement in the Men's section. They are no longer associated with the Miami/Goa lifestyle, but are now worn with a pair of beige trousers and make a statement of their own. To add to it, we also have ties, bows and handkerchiefs in floral patterns.
---
ACCESSORIES
1. HANDBAGS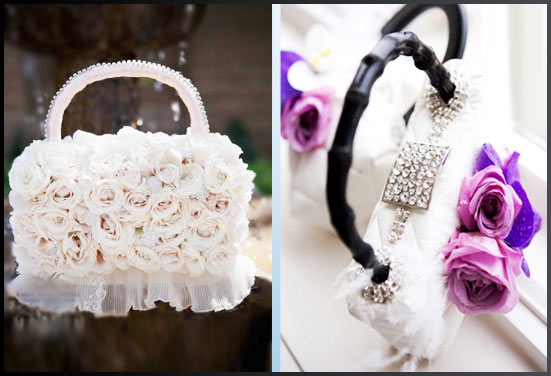 Party, marriage or a date you name the occasion and these beauties are your perfect partners for the occasion!
2. NECKLACES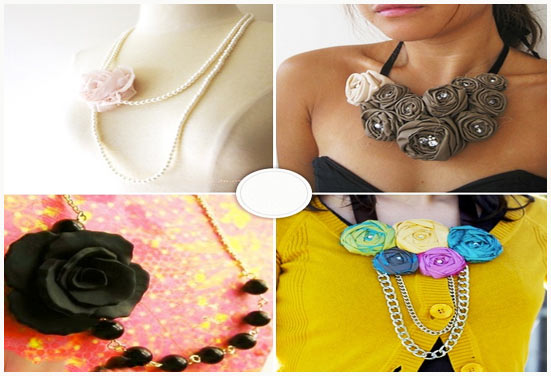 Along with the traditional gold, polki and diamond necklaces, even the latest junk jewellery is now making an impact in floral patterns.
3. RINGS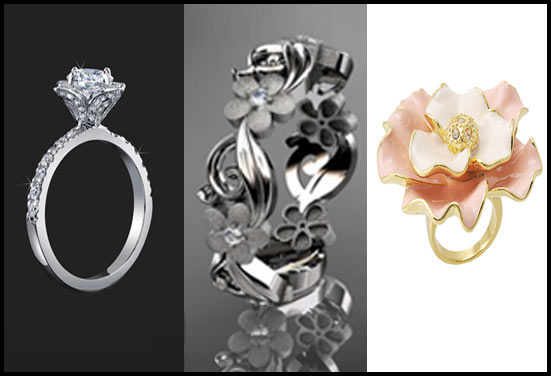 From a beautiful occasion like proposal, to a strong independent woman who would buy herself diamonds, the flower cut gems have seen it all. Flower Rings are now very popular with the accessorise giants.
4. EARRINGS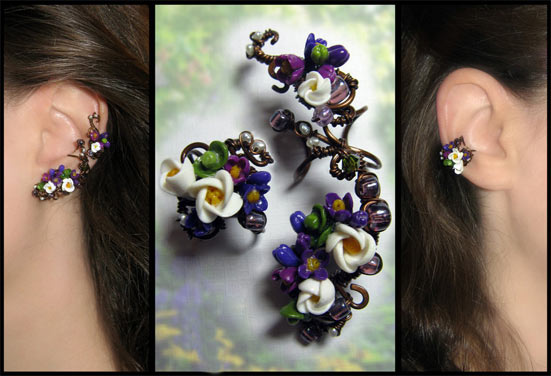 One look at these earrings and you may know exactly what I meant when I say 'The Killer Look'. Take your eyes off them and scroll down cause we have plenty more to go.
5. BRACELET/ANKLET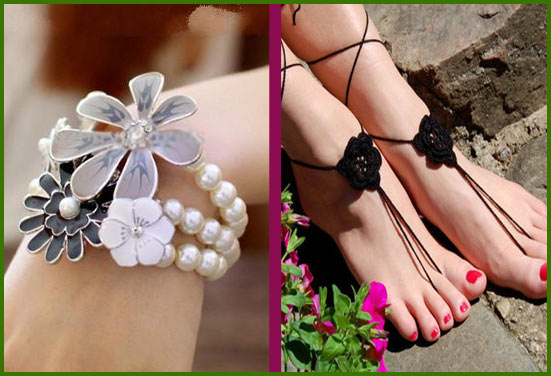 Just perfect!! AREN'T they for any occasion? This is what we call an ideal combo of glamour and tradition.
6. SHOES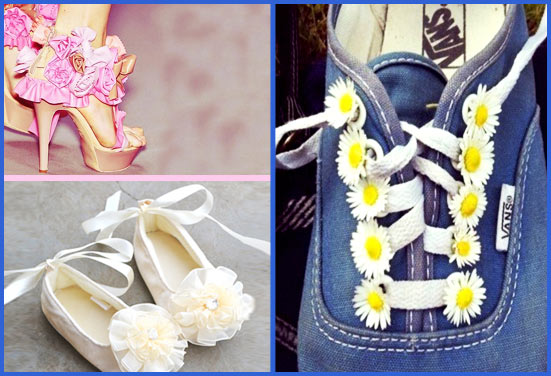 Witness the charm and alluring look of the tempting footwear which adds on to your status quo. From stilettos for an elegant look to converse for a carefree casual look, shoes have made it big in the fashion world.
7. EYE WEAR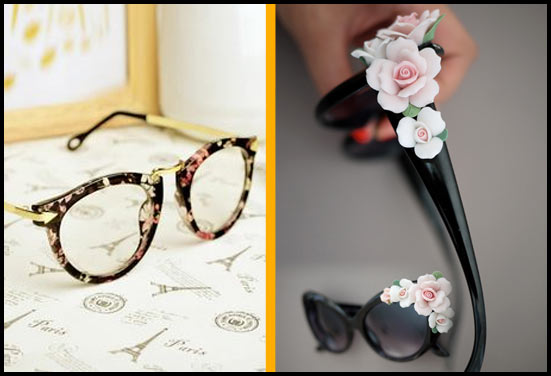 The good news for all the people wearing spectacles is that they can now flaunt them with the funky floral frames. Now being a nerd isn't that bad after all. Also, in addition to the glamorous shades collections, flowers have added the right amount of drama to it!
Now we have every reason to believe that flowers have simply put the entire fashion industry under a spell. Today, having no floral prints is almost unimaginable!
We do know that the world of fashion is simply huge, and this blog must have left you wanting for more. So, stay tuned for the next part where we would discuss more on how flowers have dominated the world of Fashion!
---