Top Indian Destinations to instil Romance this Monsoon
Love is the deepest emotion experienced by human beings. Romance is something that comes naturally to every relationship. What matters is making time to reignite the same spirit from time to time, finding those getaways away from the work pressure and the city lights.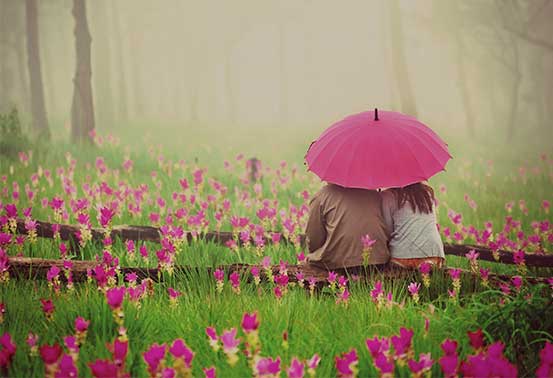 So recreate one of the most romantic images captured in Bollywood movies in rain by visiting romantic monsoon destinations which will ignite an incredible sense of romance in you and your honeybunch. We have tracked down places for you that have been popular yet different rendezvous places for lovers of all kinds.
1.VALLEY OF FLOWERS- UTTARAKHAND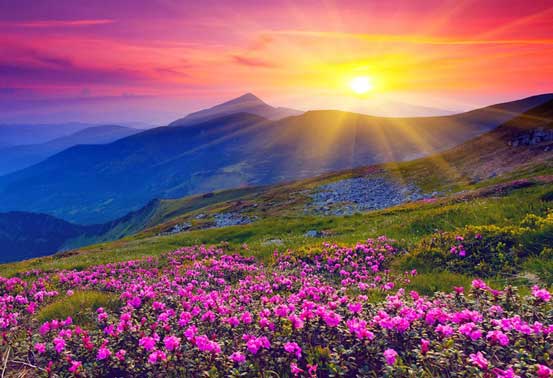 This baroque of flowers covers a sprawling expanse of 87 square kilometers in the Chamoli District of Uttarakhand. It is indeed a worth watch spectacle readily demonstrating feelings in couples, of love, purity and togetherness, the exquisite contents of a good relationship. This alluring scenery in a monsoon atmosphere would set up a romantic mood giving way to the lovers experiencing intimacy with each other and encircling within their arms the dearest object of their love. Surrounded by the splendid mountain ranges and shinning glaciers, this place unravels the charm and charisma of nature at its zenith proving it to be a must visit place in monsoon.
---
2.COORG - KARNATAKA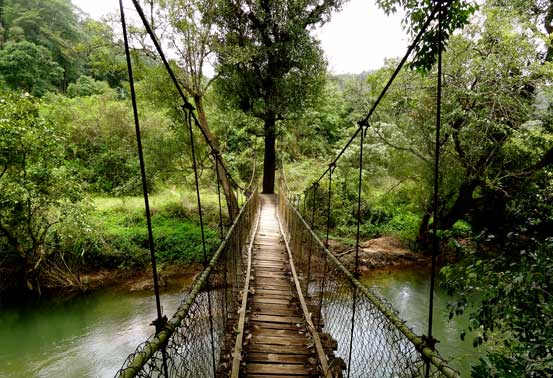 There is something tremendously romantic about the air and the atmosphere of these mysterious and solitary woods especially at the time of monsoons as monsoons are the forerunner to magnificent vegetation and aesthetic beauty. The onset of the monsoon season at Coorg is in June, when the entire place blooms with all of its essence and passion. No other thing in the entire world can be so overwhelming than taking a walk in these woods with your beloved with fingers entwined and heartbeats synced with each other.
---
3.SHILLONG - MEGHALAYA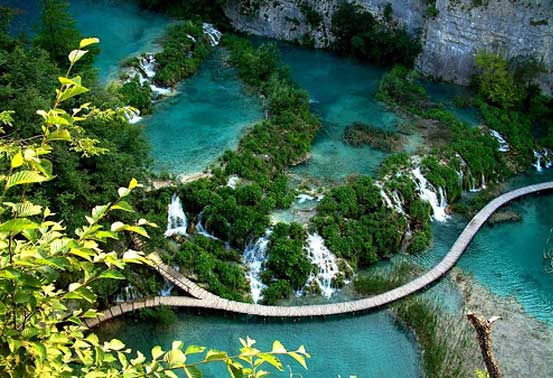 "Heard melodies are sweet but those unheard are sweeter" rightly quoted by John Keats. For a coy courting couple listening to these unheard melodies in the lap of this attractive lake with a pretty ornamental bridge, flower beds, gaggles of geese would vow an endless bliss. All these beauteous forms offer a perfect abode to bring out the mood conducive to the expression of love. That exceptional moment would provide the loving couple with an atmosphere to turn to each other's eyes and rejoice the feeling of togetherness and unspoken promises of a lifetime of love.
---
4.KAS PLATEAU - MAHARASHTRA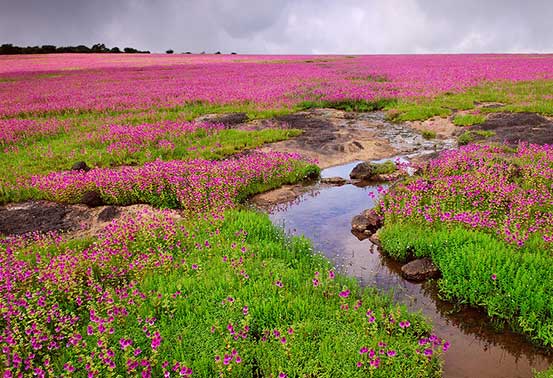 This arresting scene of widespread carpet of flowers spread over acres of land on the Kaas Plateau Maharashtra will make your significant other swoon. The alluring blooms and orchids along with the mist and the ardent wet-green offer an ideal setting for a romantic break in the monsoon. The Companions enjoy getting lost in this calm, heavenly and a place characterized by the expression of love where time seems to have seized. Facts say that the presence of flowers makes women significantly more receptive to men's advances and add more to set up a perfect romantic date for flowers are the language of love.
---
5.NEHRU ROSE GARDEN - LUDHIANA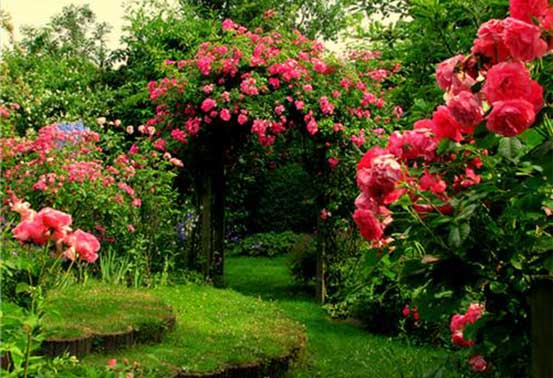 Planted in an alluring way out of lawns and flower beds rose garden in Ludhiana is spread over 30 acres of land haing over 1600 species of roses. This garden for ardent walkers with an emblazoned musical fountain is as pretty as a picture that you can't tear away your eyes from its sight and is an idyllic setting for a feeling of excitement and mystery related to love. Roses promise lifelong devotion and romance to the love of your life. It is a time when you sit with your partner amidst the scenic beauty full of aesthetic and delightful flowers and savor the silence, with love in the air.
---
6.MUNNAR - KERALA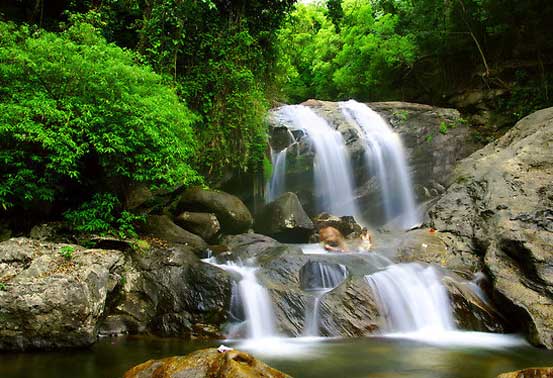 What could be more delightful than a romantic stroll through beautiful woods, mesmerizing blooms with nature trails, tumbling streams and cascading waterfalls in beautiful monsoon weather? Situated at the confluence of three mountain stream – Mudrapuzha, Nallathani & Kundala, Munnar is one of the most romantic and erotic views in India. On an ardent walk, in that subtle dance of intimacy between two potential lovers, the couple may hold hands, whisper in each other's ears while passing the graceful gardens, intimate parks and that moment would throb the couples' heart.

These were some of the exemplary places bestowed with certain kind of mystery and enchantment in the thick of aesthetic scenery. Under the lap of so beautiful nature you and your significant other may get transported into a state more sublime and magnificent in connection with the emotions that you have for each other. All you need is to brush up the spark of your relationship by making small efforts for love directs your course if it finds you worthy. Let this monsoon be an inspiration for you and your beloved to shower sprinkles of love to keep the nearness and intimacy intact.