Which Bollywood Father is Your Dad Like?
It is true that every word runs short when we talk about the roles that our dear daddy plays in our life. At times he is like SRK, the sweet papa of chotti Anjali in Kuch Kuch Hota Hai while the next moment he is the glaring, exploding father of Simran in DDLJ. Then, there could be fathers comparable to Anupam Kher and Akshay Kumar who are crazy, fun-loving and a best friend to their kids.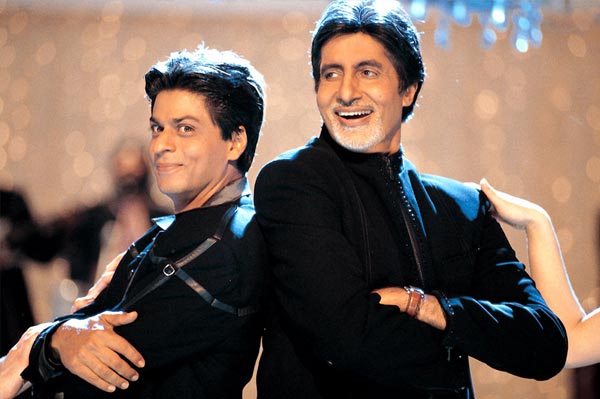 So with which Bollywood star do you identify your dear dad with? Are you able to find him in these characters? I bet you can.
1. Yashvardhan Raichand in Kabhi Khushi Kabhi Gham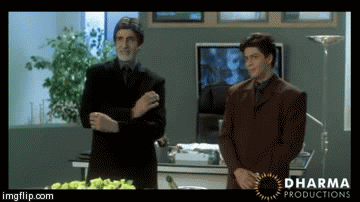 Yashvardhan is an idol to his son Rahul Raichand. Yash is stern and deep rooted in his family traditions and "paramparas". Although Yashvardhan becomes adamant when it comes to his "paramparas", he has a jolly side too.
---
2. Narayan Shankar in Mohabbatein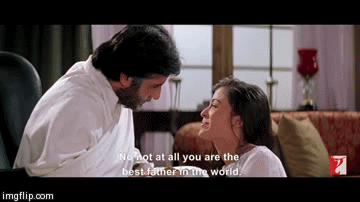 Aah! here comes another aggressive daddy who although has certain set of rules and regulations and the one defying it would subject to his rage, yet proves to be a doting father. He could be termed as yet another father who is very strict, inexpressive and once he takes off with his anger, one may find it hard to stop him. But he does share a unique bond with his daughter.
---
3. Choudhary Baldev Singh in DDLJ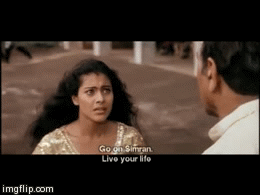 Choudhary is the angry daddy in the lot who keeps alive his Indian culture despite living in London for a long time. But at the same time he does loosen his grip on his kids at times and lets them have their life.
---
4. Rahul Khanna in Kuch Kuch Hota Hai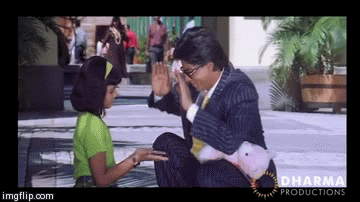 Yeah!! Now here comes the cool daddy whose world revolves around his daughter. He is a young, crazy, fun loving father who is both Anjali's dad and mom after her mom's demise. He is strict though never harsh on his little daughter and is always around to help her.
---
5. Arush Mehra (Akshay Kumar) in Hey baby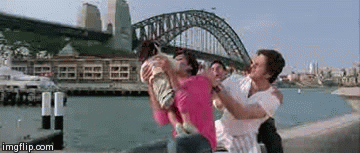 He "dada" as called by his little angel follows the kind who besides being irresponsible at times, cares for his daughter and also remains concerned about her. He goes on making every single effort to establish a relationship with his daughter from changing her diapers to looking after her diet. He may find it hard to establish this relationship but once he does that there is no one more charming than this sweet daddy.
---
6. Dharamvir Malhotra in DDLJ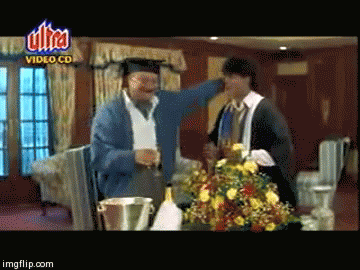 He is the funniest and friendliest daddy in the lot. You fail exams or climb a mountain he always stands by your side, because he believes in you and that is what motivates you to never break his trust. You certainly won't require a best friend if you have this kind of a father. But then again, at the end of the day no one may love you more than your own dad, be it Amrish Puri or Amitabh Bachchan. The ways through which they express their love may differ but the intensity is all the same. So gear up the enthusiasm and go grab Awesome Father's Day Gifts for your superstar daddy on this Father's Day and remind him that he is that special person in your life, whom you will never let down 'Kyunki rishte me to vo hamare baap lagte hain!' Bring out the best you can for the one who always wants what's best for you. After all, he deserves it all.
Well, we are pretty sure you could see a reflection of your dad in atleast one of these Bollywood Dads. To find out which Bollywood Father is Your Dad Like, play this fun quiz by clicking on the following link Bollywood Dad Quiz