Different Colors Of Gerberas And Their Significance
On Earth, more than half of the beauty is because of the blushing blossoms in countless hues. No matter what your struggles are, flowers are always there to act as great mood-lifters and make things pleasant by their mere presence.
Gerberas are admired not only for their exceptional beauty but also for the reason that they radiate immense bliss. Gerbera daisies are native to South Africa, being the fifth most popular flower in the world. They are perennial plants with a range of colours like deep red, yellow, cream, white etc. And presenting a bouquet of these blooms in varied colours is sure to bring a happy curve on the face.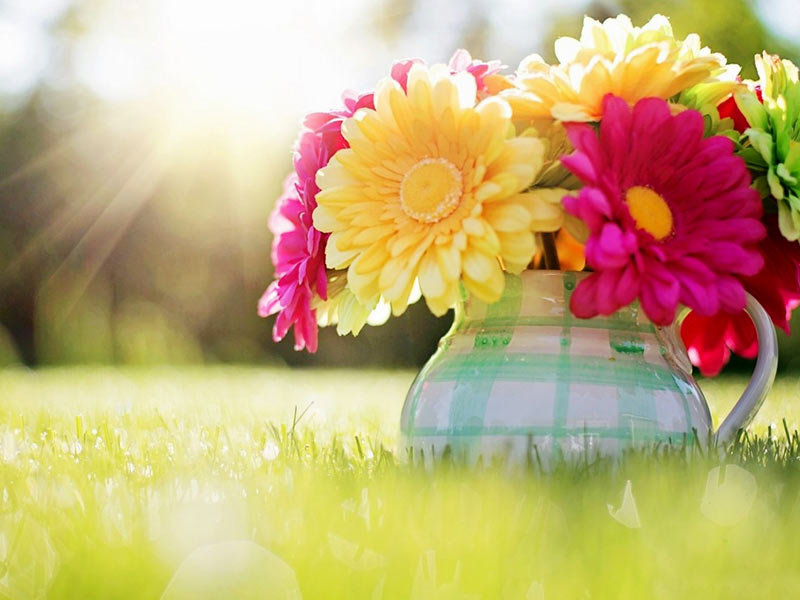 But while you are all set to fetch a bunch of these beauties for someone special in your life, know that like different colours of carnations symbolize different meanings, gerbera colours signify distinct meanings too. Basically, gerberas mean happiness. And the meaning of all the shades of this flower also leans to happiness. Know them:
What do different colors of Carnations mean?
Orange Gerberas
For long, orange has been associated with enthusiasm, energy and warmth. When it comes to gerberas, they convey that the person you present it to is the sunshine of your life. Besides, they also express your attachment with the person.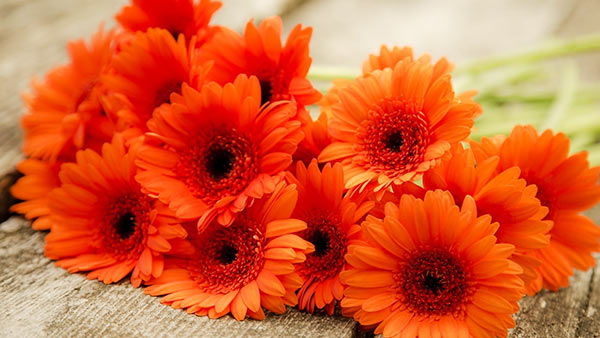 Purple Gerberas
Purple gerbera daisy symbolism is of elegance and pride. It also depicts feminine beauty. Gift a regal bouquet of purple gerberas to the special ladies whom you wish to praise for their beauty and elegance.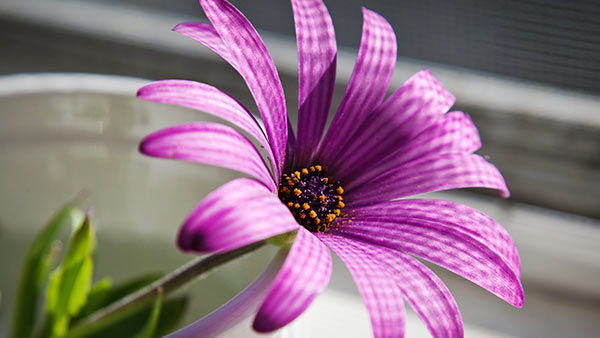 Yellow Gerberas
The bright yellow colour signifies friendship and happiness. Infuse happiness into your friendship and bring friends closer with a bunch of yellow gerberas.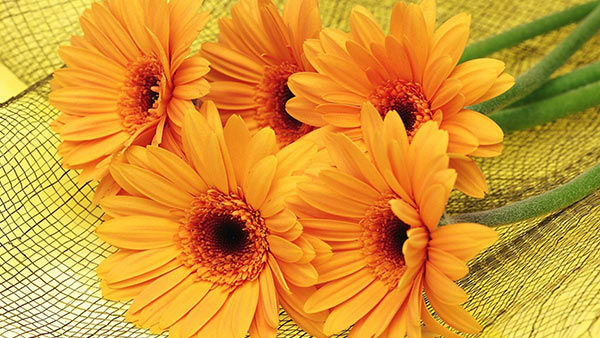 Pink Gerberas
Pink signifies grace and gentility. A bouquet of pink gerberas is usually sent with a Get Well Soon message. While light pink gerberas express admiration and sympathy, dark pink ones are a symbol of gratitude.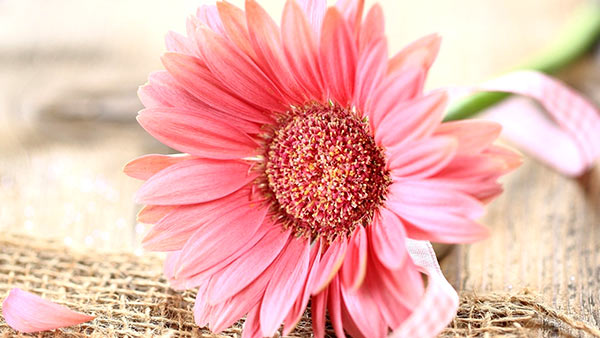 Red Gerberas
Red is the colour of passion. It shows your desire and love. If you are gifting red gerberas to someone, you are expressing that you are fully immersed in love with the person.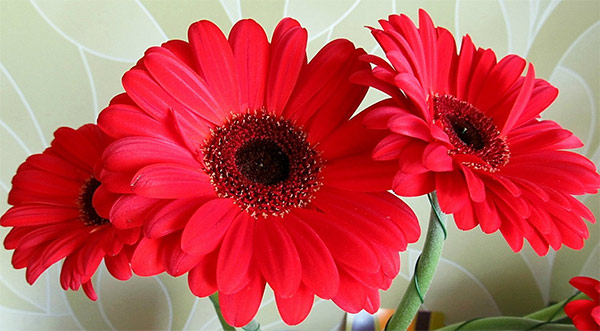 White Gerberas
White is a colour of purity and innocence. If you are gifting white gerberas to someone, you are telling the recipient about their innocence and purity of heart.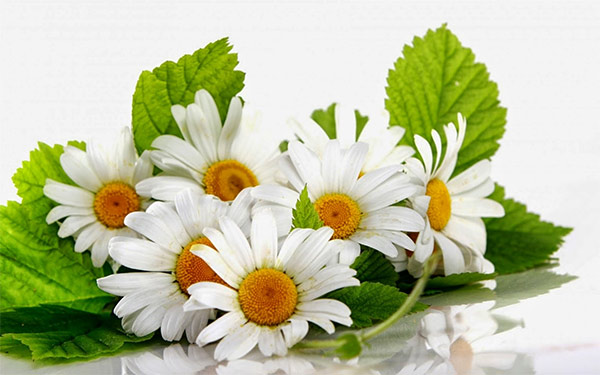 Now that you are enlightened about the gerbera daisy colors meaning, pick the one that expresses your feelings best and make unforgettable impressions on your loved ones with delightful gerberas.