Do Men Like Flowers? Is It Okay To Gift Flowers To Men?
While you think there are a plethora of options when it comes to making a present to women, the list shortens way much while thinking of a perfect gift for a guy. But it's time to broaden your imagination and go bold in expressing your love because men, just like women love knowing you love them.
Well, you can send them a bunch of freshly picked gorgeous blooms. Oh! The thoughts came storming … Flowers for a Man... Flowers to Lover... Flowers to Father... Is it okay to send flowers to men? Yes, definitely it is!
But let's rewind a little. Why it might not be okay to send flowers to men in the past?
Earlier flowers were known to have a feminine allure because they have a soft touch, have a delicate aroma and are blissfully colorful.
But over the time, our thoughts have evolved! Today, it's a usual thing to see men going to the spa for a facial or mud bath, or taking relaxing body massages. And being a Reputed Online Florist ourselves, our male customers have shown their comfort and acceptance towards Flowers Bouquets and floral arrangements.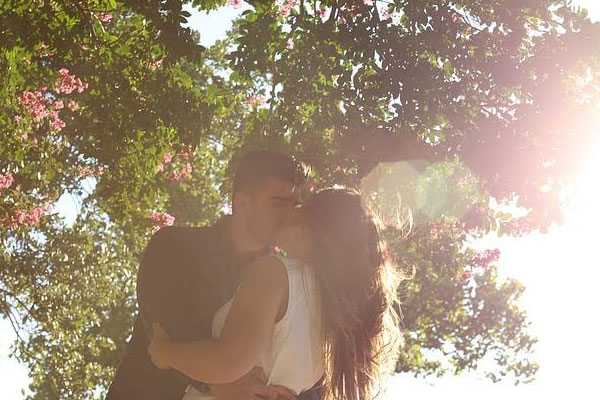 Why Should You Gift Flowers To A Man?
Flowers are an inexpensive way of bestowing your love and expressing emotions. And hence there is no such reason that flowers are solely reserved for women. When men send a woman flowers, it is to express their love and earnest emotions towards her, to brighten her day and make her smile. It is the thought that makes the difference! So, the next time you wish to surprise your special man or congratulate him, be it your Father, your brother, friend or lover, send him some flowers!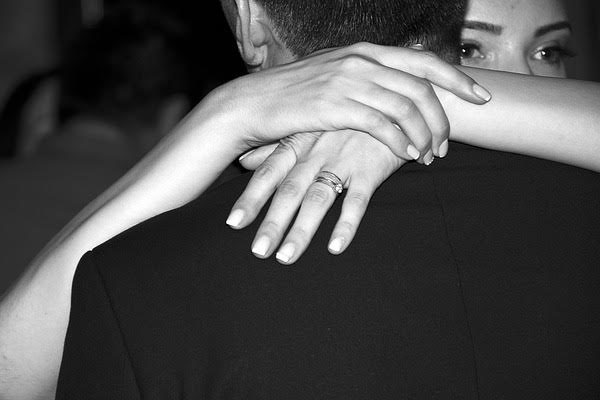 What flowers are best suited to send to men?
Men, unlike women, prefer darker shades over pastel colors in bouquets. Therefore, orchids bouquets white or purple, or Crimson Red Roses are often good flowers for guys. Even Anthurium bouquets a.k.a the Flamingo Flower, or Boy Flower because of their distinctive shape and color, and Birds of Paradise, also known as Crane flowers owing to their shape of a bird and striking colors, are a good choice for men as they have a strong appearance. Bamboo plants known to bring good fortune also form a nice present for men.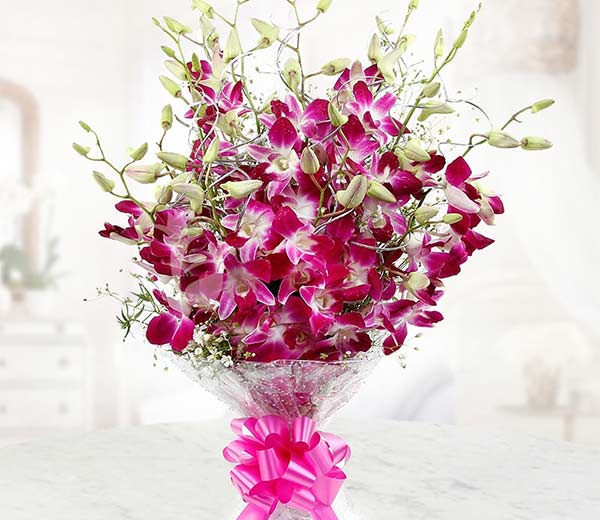 What occasions are best to send flowers to men?
Flowers are a forever charm!
They can be gifted on any occasion as flowers possess the power to make occasions special. To be more specific, occasions such as Anniversary, Birthdays, Achievements, Apologies, Father's Day, Valentine's Day, Rakshabandhan or just as a reminder that you miss him or care about him, send him flowers!
You can send him flowers to his office with a sweet note accompanying the same or you can send the surprise bouquet to him home, depending upon what he usually prefers to do when he sends you flowers.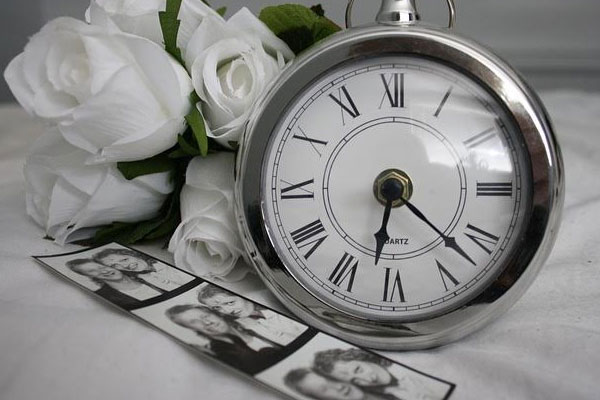 So, your major takeaways:
Flowers for men is an excellent idea as flowers are a beautiful and inexpensive way to express your love and care to someone.
A bouquet of Crimson Red Roses can be a perfect pick for your Lover whereas a magnificent Purple Orchid bouquet would be the idle pick for your Father.
A bouquet of Colorful Gerberas can be gifted to your brother or a closed male friend
Flowers are a forever charm and therefore, there isn't a need of a special occasion to gift flowers to men.