Top Gifts That Girls Would Love
What if we told you that we have the answer to the question "What do women want?" With Daughter's Day around the corner, we thought of providing the ultimate guide to gifting a woman of any age. Be it your daughter, your sister, your wife or your mother, all women seem to have similar tastes in their own age groups and phase of life.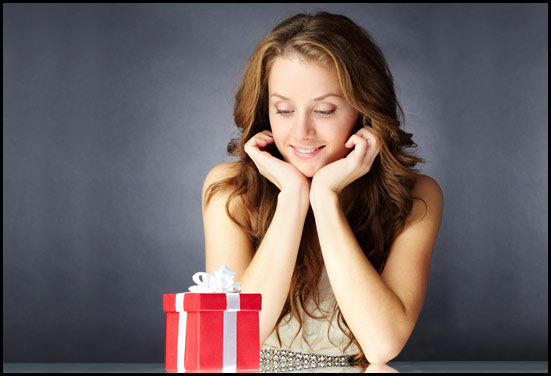 So, brace yourselves for the secret is being revealed.
Checkout Exclusive products of Daughters Day, a limited time offer is also available.
1. Gifts for Little Girls
Right from her favourite Barbie doll to a big teddy bear, or a hamper of cute dolling up accessories like hair clips, bands, ballerina shoes, pouches, to a collection of fairytale books. Surprising the baby girl is now child's play!
2. Gifts for Teenage Girls
A teenager, hustling her way into the world, making her way to becoming a lady, is full of aspirations and aura. She would love gifts like beautiful accessories like earrings and bracelets to decorate herself with, new and stylish backpacks and lunch boxes, and pretty looking stationery cases. A trendy watch will also make a grand gift. A set of books catering to the teenage group and as per her taste in reading or an encyclopaedia (if she's the studious one) might also be appreciated by the young lady.
3. Gifts for College Girls
A college going young girl, full of dreams aiming to fly high would go berserk if gifted with the latest trending smart phone or a tablet/laptop (provided you don't want to spoil her). And if you really do want to spoil her, you can go for a small piece of gold or diamond jewelry too, like a beautiful ring or a delicate chain with a pendant of her initials. Apart from this, a cool handbag or hip trending accessories are smart ideas. And if you still can't decide, gift her a Gift Card from any anchor store or online shopping portals so that she can choose the gift of her choice.
4. Gifts for Married Women
Doesn't matter whether she's your daughter, sister or wife, what every married woman wants is a day off! So, babysit the kids and send her off to relax at a spa where she can unwind. If you're not married to her, then you can gift her a dinner date with her husband where the couple can relive their romantic moments.
5. Gifts for Traditional Women
She can be anyone; your daughter, sister, mother or wife. If she is a traditional woman, a pretty outfit (a salwar suit or a saree), home linens, a trip to a religious place, or membership of a meditation and yoga centre can be very nice and thoughtful gifts. Along with that, feng shui gifts, Idols of Buddha or Ganesha also put a big smile on their face.
So, here were some helpful tips one must keep in mind when gifting a woman. Know what phase of life she is in and gift accordingly. Also, on the safer side, always remember that Flowers and Chocolates are a woman's best friends. One can never go wrong with the two of them. Now that the mystery has been revealed, happy gifting!