What Is Your Zodiac Flower?
Zodiac Signs define our personality and they provide distinct traits of each individual, based on the birth month and date. There are flowers that complement their coordinating Zodiac signs to the core and are best suited for the receiver if you make a perfect choice for them. And for every zodiac signs there happen to be flowers for zodiac signs. Each of these flowers according to Zodiac sign when gifted to someone will be appreciated genuinely as they very appropriately match the personality of the recipient. When astrology meets gifting for every zodiac sign there meant to be some zodiac sign flowers to cheer up them, convey your best wishes to them or just to ensure they are surrounded in a happy positive environment.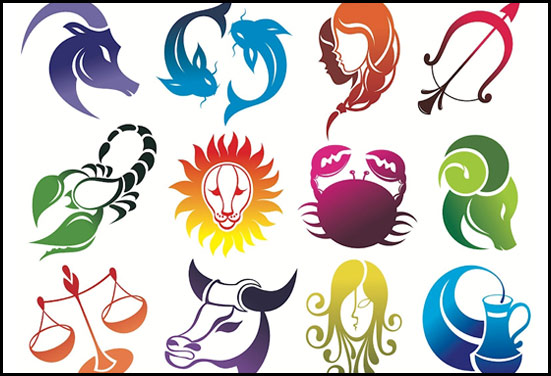 This blog can particularly come handy when it comes to choosing the right flowers for your loved ones. Let's find out the Zodiac flowers suited for each sign: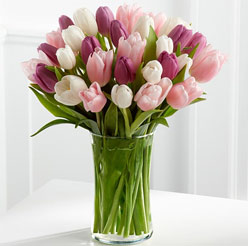 1. Aries: 21st March – 20th April:
Strong and sturdy by character, Arians are born with high energy and power. They are super optimistic yet quite impulsive. Their flowers are honeysuckle, sunflower, daffodil and tulip.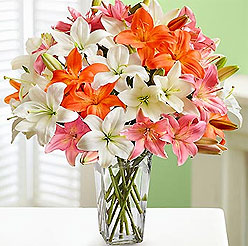 2. Taurus: 21st April – 21st May:
Born with an artistic propensity, Taurus is a calm sign, which stands out for patience, persistence and reliability. Taurus people love to be surrounded by a lot of colours. Hence the flower for them are lilies, pink roses and red carnations.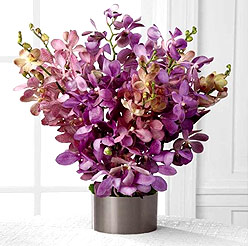 3. Gemini: 22nd May – 21st June:
Gemini has a nature that is restive like the wind. Whatever is on their mind, is always on their lips. They love to wear a bright and breezy appearance and that's why the Zodiac flowers that compliment the most are chrysanthemum, orchid and lavender.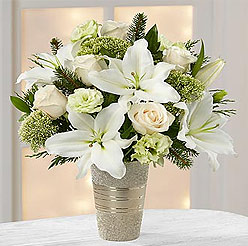 4. Cancer: 22nd June – 22nd July:
Cancer people are overly generous and sensitive in nature. "Family comes first" is their perpetual motive. Their home life is serene and harmonious. Cancer blooms with white roses, lily and red lotus.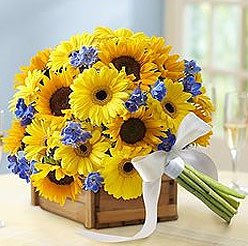 5. Leo: 23rd July – 22nd August:
Born as a bright, strong and fearless person, Leo are the true depiction of a lion. Full of directness and positive expression, Leos tend to be dignified, ambitious and bold. Most meaningful blossoms for Leo are vibrant yellow gerbera and vivacious marigold.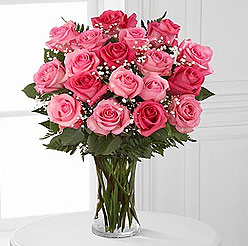 6. Virgo: 23rd August – 23rd September:
Virgos are quite evenhanded and they know how to balance things in their own way. Serving mankind gives them joy and they possess a stable mind with an overall positive outlook. Yellow carnations and pink roses are the blooms for Virgo folks.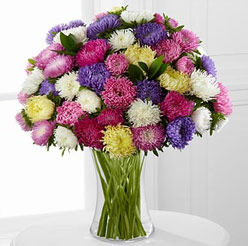 7. Libra: 24th September – 23rd October:
Librans are romantic brigade and feel totally complete with their lovers. They have the tendencies to display the extremes of being emotional, yet they have a smooth and airy character. The flowers best for them are large stemmed roses, blue coloured flowers and aster.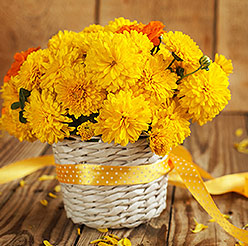 8. Scorpio: 24th October – 22nd November:
Mysterious, intense and sometimes bitter just to save their dignity, Scorpion are very strong people. Messing with them is not that cool as they prove to be strong opponents. The plus of the trait is that they are equally strong friends too. Blooms for scorpions are chrysanthemum, tulip and iris.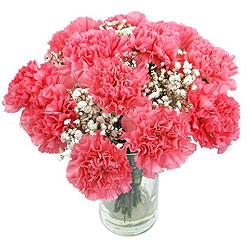 9. Sagittarius: 23rd November – 21st December:
Sagittarians are blunt and challenging and ever ready to explore something innovative. In their happy moods, they are pretty easygoing and positive and fun to be with. Blossoms for Sagittarian are pink carnations, gerberas and orchids.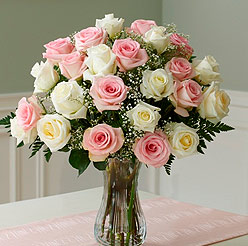 10. Capricorn: 22nd December – 20th January:
Capricorn is armed with a stubborn brain which helps them to achieve harder goals. Said to be born with clear aims, determined, ambitious and ruthlessly realistic, Capricorn sign is a very strong one. Their flowers are white and pink rose and lily.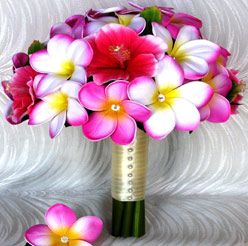 11. Aquarius: 21st January – 19th February:
Owner of free thought and free spirit Aquarians are humanitarians and utter idealists. They always work on progress with a sense of forecast. Their fortune bloomers are orchids and hibiscus.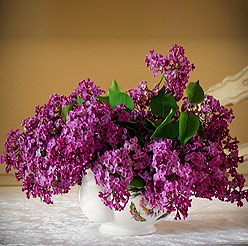 12. Pisces: 20th February – 20th March:
As pure as water and as soft as silk, Pisceans always love to follow, rather than lead! Absolutely selfless by nature, highly spiritual and naturally focused, they are most loyal love partners. The complimenting flowers moss, lilac and water lily.
So, friends, this was a fragrant run through the zodiac flowers. Next time you present flowers to friends and family, make sure you choose the blooms that perfectly complement their zodiac and bring them all the cosmic luck.