9 Most Romantic Valentine Day Gifts for Your Girlfriend
When You Kiss Her, Storms Rise Beneath Her Skin, For She Is The Sun And You Are Her Moon ...
Being able to love someone is a beautiful feeling, more so, being loved by someone. But you know what's the best feeling ever? Being in love with someone who loves you back! And Valentine's Day is just the perfect occasion to celebrate this feeling of love and adoration.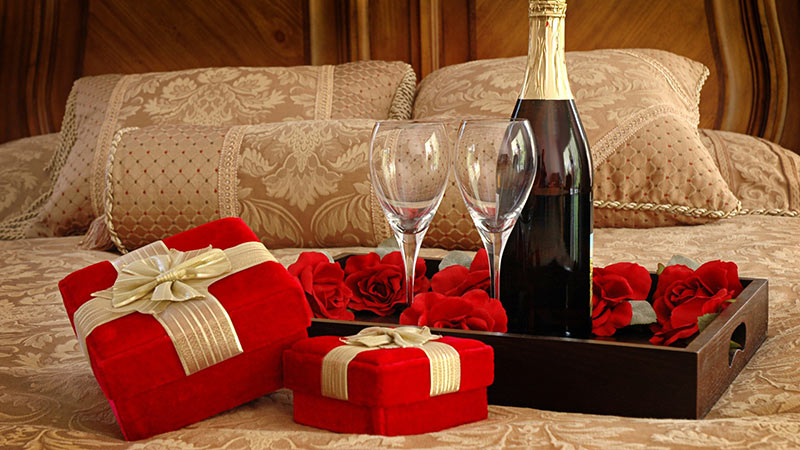 With all the love she showers on you, right from waking you up on time and taking care of you when you are sick, to watching your favorite Superhero movie with you, she has given it all to the relationship. It's time to return the favor. So, this Valentine's, why not return the favor in a superbly romantic manner?
1. Hey Love
This Valentine's, make your girlfriend blush with this adorably pink cuddly love. This sweet teddy is expressing his love to his girlfriend in a superbly cute manner. How about you do the same?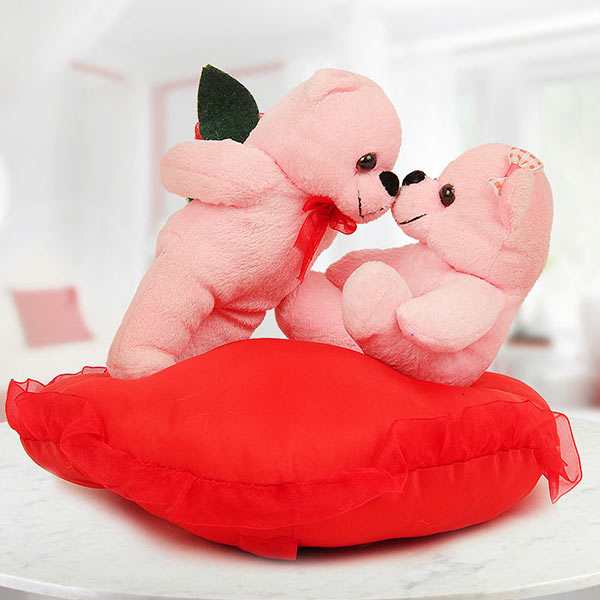 2. A Beautiful Union
With this beautiful gift, you just cannot fail to convey your emotions. Take your sweetheart on a Love Ride with this adorable cuddlesome miniature cycle. Happy Valentine's!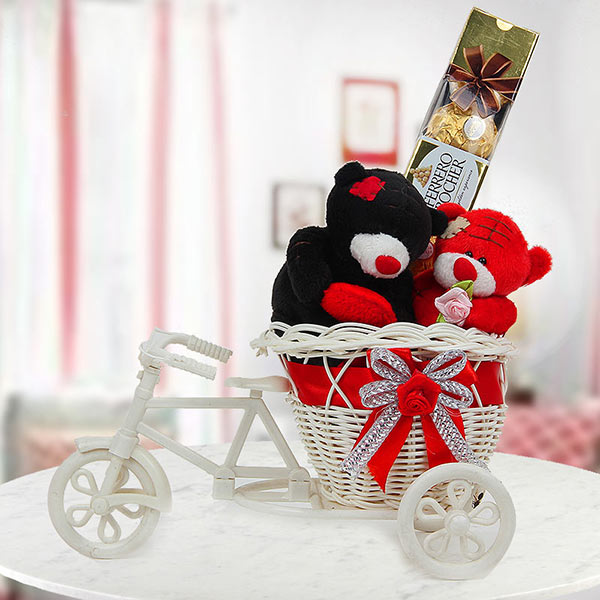 3. Golden Rose
Those who said a Rose isn't forever, never came across this Golden Rose. This Valentine's, treat your princess with regal sophistication and classic romance.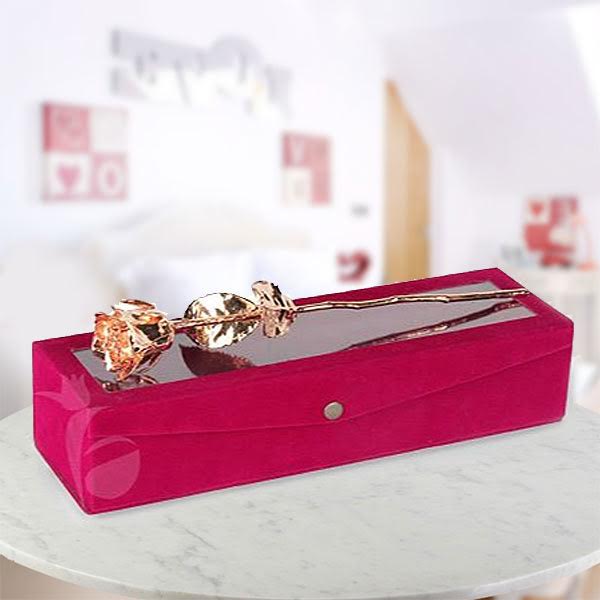 4. Love Meter Combo
Looking for something unique yet romantic? How about gifting this Love meter! The faster the liquid rises, stronger your love is! A Gift that will surely get you an "Awwww".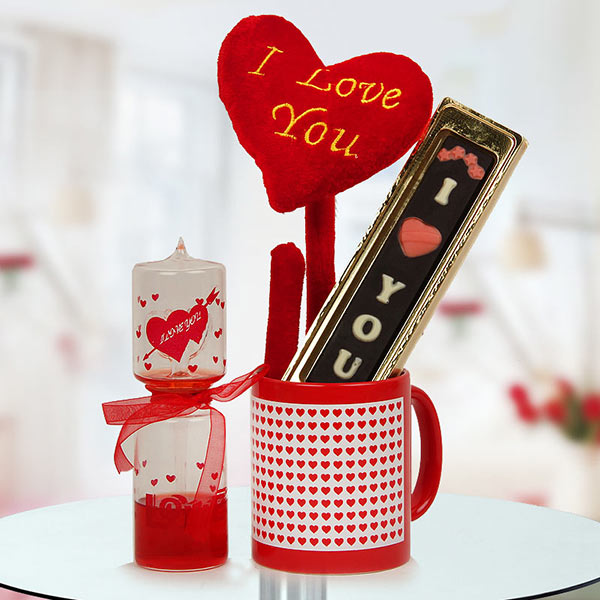 5. Letters of Love
Girls love to receive love notes and letters. This is truly something that can be vouched on. This gift is sure to strike the chords of your girlfriend's heart. After all, sometimes, a scroll is worth a lot more.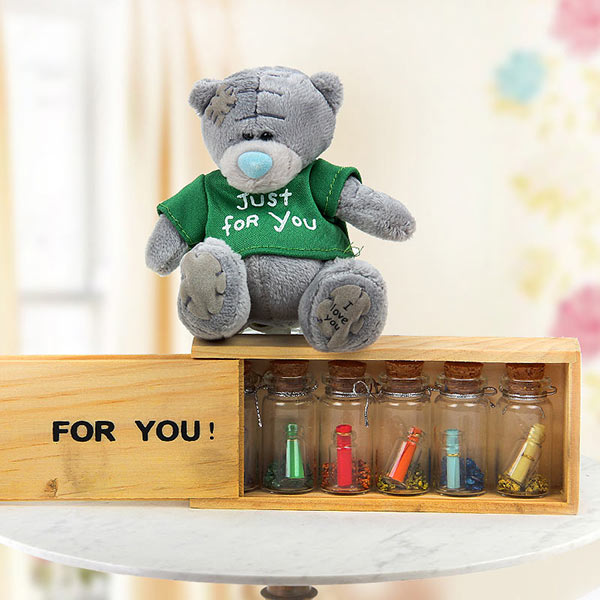 6. Color of Passion
Give a whole new definition to Romance and revive your favourite memories with this beautiful expression of love. Stay ready to make your girlfriend fall for you all over again.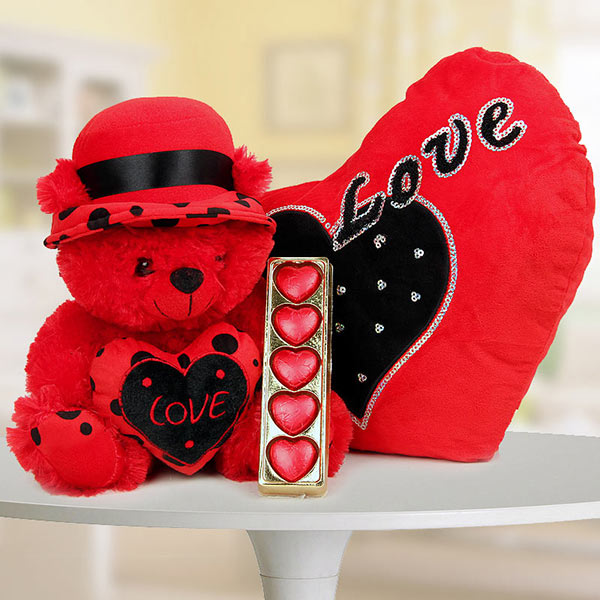 7. Choco-licious Teddy Bunch
What can be better than a bouquet of Ferrero Rochers with a Teddy on the top? There can be nothing better that can make your girlfriend sweep off her feet than this Bunch, we bet!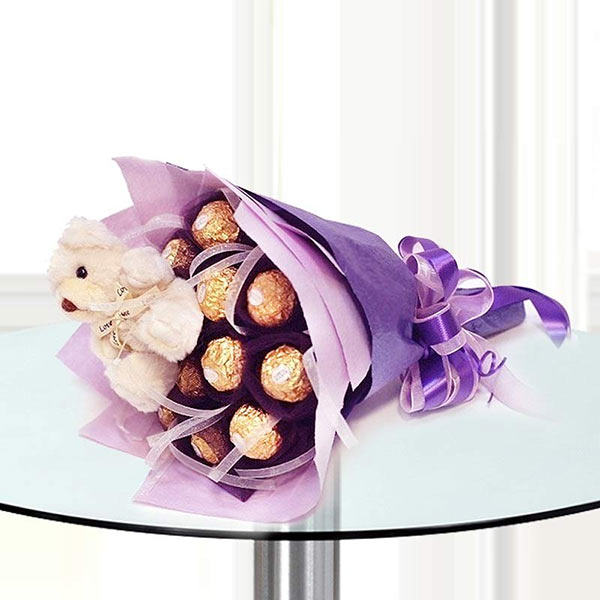 8. You and Me 'Forever'
When cuteness and romance come together, what comes to life is the never-ending affection. Celebrate love this season with this love-filled combo and see the magic happen.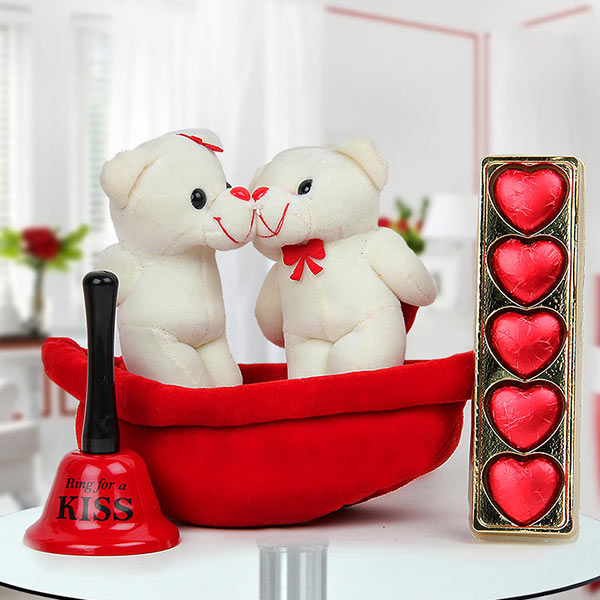 9. Valentine Serenade
Why not surprise your girlfriend throughout the Valentine's week? After all, it's The Valentine's time of the year! Have your girlfriend drunk in your love with these 2 days, 4 days, and 8 days Valentine Serenade Combos.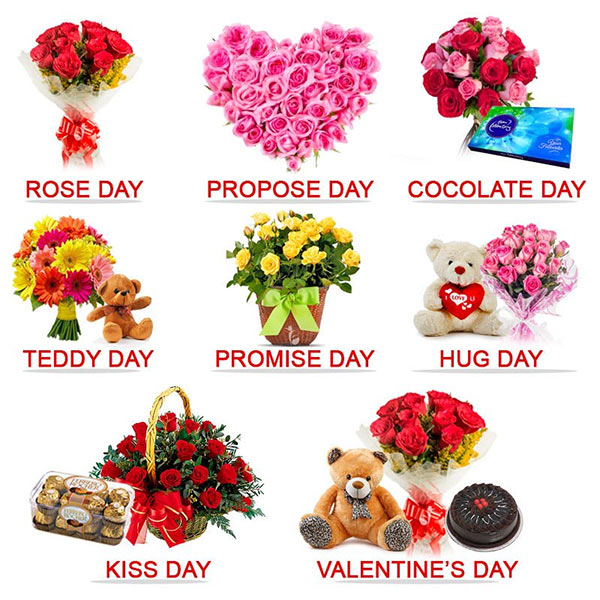 These Valentine gifts ideas for girlfriend are sure to fill your love life with an extra pinch of Romance and Passion. And Flowers … Don't forget the Valentine Flowers.
Don't believe us? Pick your Valentine gifts from Here and experience the magic!